Wedding Banquet Packages
Mouth Restaurant has hosted banquets for over 30 years. We have been raved as one of the top 20 wedding restaurants in Singapore for wedding reception and ROM solemnization.
We understand your needs & will make all effort to make sure your event runs perfectly. We wish you a happy and prosperous marriage in advance and look forward to serving you.
Download our Wedding Menus in PDF format
婚礼宴会套餐
地茂馆拥有30多年举办宴会的经验。作为新加坡最受尊敬的20家婚庆餐厅之一,。 我们了解您的需求,并将尽全力确保您的宴会运行完美。祝你们幸福快乐,期待为您服务。
Mouth ROM Package
Mouth's wedding & ROM/Solemnization packages that cater to all budgets from "big" to "small" events. With over 30 years in dining and events , you and your loved ones can look forward to a wonderful dining experience with us.
订婚促销套餐
地茂馆的婚礼及订婚 (ROM & Solemnization ) 套餐,可以满足所有"大"到"小"预算。地茂馆具有超过30年主办餐饮的经验,保证为您和您的亲人提供美好的订婚体验。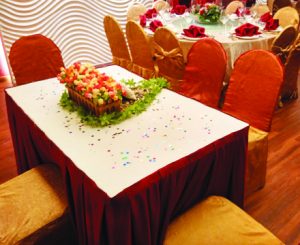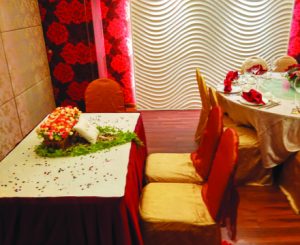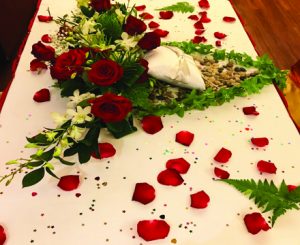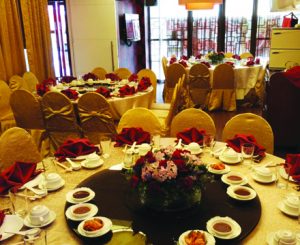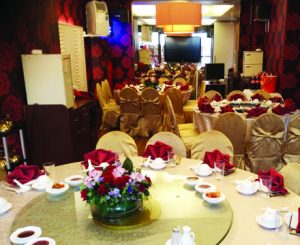 Ample Parking and Grand Surrounding for Photography 充足的车位停车及庄严的周边环境供 您拍照留念
Both our outlets operate in a building/shopping mall with ample parking space and a great site for photography. The Maxwell Road outlet operates in conservation shop houses environment which offers a throwback experience to the good old days.
地茂馆的两家店面都在购物中心, 拥有充足的车位停车。Maxwell和滨海广场都有很好的摄影环境。中国广场中央商场更是在保护商店环境中运作,为过去的好日子提供了一个回意的体验。