Mouth Restaurant is open for dine in, delivery and takeaway. Thank you for your support!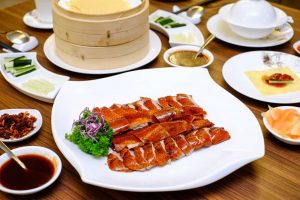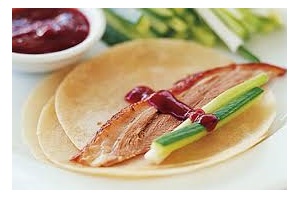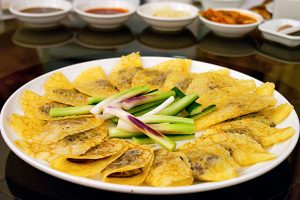 Peking Duck Seafood 8 Course SET Promotion
Savor our Peking Duck Seafood 8 Course Set A, 北京烤鸭套餐 A.
北京片皮鸭
Mouth's Peking Duck Skin  w Flour Crepes
滋补药膳虾汤
Nutritional Herbal Prawn Soup
地茂点心拼盘
Mouth Dim Sum Platter
菜莆蒜香炸顺壳鱼
Fried Soon Hock w Blended Garlic
冬菇鱼鳔时蔬
Braised Fish Maw & Mushroom w Seasonal Vegetable
姜葱炒鸭莆
Sauteed Duck Meat w Spring Onion
竽香腊味炒饭
Taro Fried Rice w Chinese Sausages
是日甜品
Dessert of the Day
5 pax for $198+, 8 pax for $328+, 10 pax for $368+
Our fabulous Peking Duck Seafood 8 course set is available takeaway or delivery. 20% discount for takeaway or free delivery for delivery orders.
2021 姜葱冬粉美国龙虾套餐 – SAUTEED BOSTON LOBSTER SUMPTUOUS 8 COURSE SET 2021
1) 地茂特色拼盘
MOUTH'S DIM SUM PLATTER
2) 红烧蟹肉鱼鳔羹
BRAISED FISH MAW SOUP WITH FRESH CRAB MEAT
3) 油浸笋壳鱼
DEEP  FRIED  SOON HOCK FISH WITH  BLENDED SOYA SAUCE
4) 野菌炒时蔬
SAUTEED WILD  MUSHROOM WITH SEASONAL VEGETABLE
5) 姜葱冬粉美国龙虾
SAUTEED BOSTONLOBSTER & GINGER VERMICELLI
6) 蒜香吊烧鸡
CRISPY SKIN SPRING CHICKEN W GARLIC
7) 地茂焖伊面
BRAISED  E-FU  NOODLE
8) 冰糖莲子红豆沙
DOUBLE BOILED RED  BEAN  LOTUS SEEDS
$288+for 5 pax, $448+for 8 pax, $558+for 10 pax
Enjoy Free premium Peking Duck with our traditional handmade dim sum or popular  a la carte dishes!
Treat family and friends to a delicious weekend. We have discount vouchers for lunch, high tea and dinner.
Choice of Free chili crab, Peking duck or healthy steamed garoupa!
9-course Seafood Peking Duck (北京烤鸭套餐) Set
We use premium imported Irish Fat Duck 爱尔兰肥鸭. Taste the difference!
Set Menu for 6 or 10 pax
Peking Duck Skin in flour skin/crepes
Braised Fish Maw with crab meat and golden mushroom
Mouth Seasonal combination
Braised wild mushroom with bean curd skin and seasonal vegetables
Duck meat cutlet
Steamed live garoupa fish with garlic toppings
Sauteed whole prawn in premium soy sauce
Braised Ee-fu noodles
Mouth dessert of the day
Peking Duck Seafood set is available for $178+ for 6 pax (U.P. IS $228++).  10 pax set at $288+ (U.P $328) !
Available daily for dine-in. Book online for Maxwell outlet (Peck Seah Street near Tanjong Pagar MRT) to enjoy no service charge & complimentary Tea, Pickle and Towel.
Place order via Whatsapp or phone 6438 5798 for pick up or order island-wide delivery.


Irish Peking Duck 北京爱尔兰烤鸭 at Mouth Restaurant!
Serving Peking Duck 北京爱尔兰烤鸭 (special price $25.80++ for half bird, $48.80++ whole bird) in Chinatown Singapore since 1989.
We use premium imported Irish Fat Duck 爱尔兰肥鸭. Taste the difference!
5 popular cooking styles for Peking Roast Duck.
-Peking Duck w handmade crepe
-Braise E-fu noodle w Shredded Duck Meat
-Sauteed Duck Meat in Black Pepper
-Sauteed Duck Meat in Spring Onion
-Shredded Duck Crispy noodles
Our duck is sourced from Ireland and slowly roasted by our master chef. The crispy duck skin is thinly sliced and served with condiments in our own handmade crepes . The duck meat can be served in various styles, but if you have a preferred style, just let us know.
You can order Peking Duck alacarte or with our Peking Duck Seafood set at unbeatable price in CBD.


5 Pax Roasted Fatty Irish Duck 爱尔兰烤鸭 Set
Mouth's Irish Duck Set
地 茂 爱 尔 兰 肥 鸭 套 餐
爱 尔 兰 肥 鸭 海鲜餐 A
Irish Roast Duck & Seafood Set Meal A
地茂爱尔兰烧鸭(半只)
Mouth's Roasted Irish Fat Duck (Half)
金汤鱼鳔蟹肉羹
Golden Fish maw Soup w Fresh Crab Meat
黑菘露菘菇扒时蔬
Sauteed Matsutake Mushroom w
Truffle & Seasonal Vegetable
油浸顺壳鱼
Deep Fried Soon Hock Fish w
Blended Soya Sauce
蒜茸冬粉蒸大海明虾
Steam Big Sea Prawn w
Vermicelli & Minced Garlic Topping
海鲜焖伊面
Braised E-Fu Noodle w Mixed Seafood
时日甜品
Dessert of the Day
$168+ for 5 pax, $318+ for 8 pax (whole Irish Duck)