Spend $99 on Dim Sum and Alacarte items and get Free Peking Duck!
Checkout our latest dining voucher available on our online shop. Best Dim Sum restaurant promotion in Singapore. Our $99 voucher is redeemable for Dim Sum and Alacarte items daily; lunch, high tea or dinner. More than 100 items ! (View order chit)
Free whole live Boston lobster worth $79.80++
or Peking Duck with egg crepe worth $59.80++
or Steam Garoupa Teo Chew style worth $63++ ,    with every purchase of $99 voucher or $119 voucher for free lobster!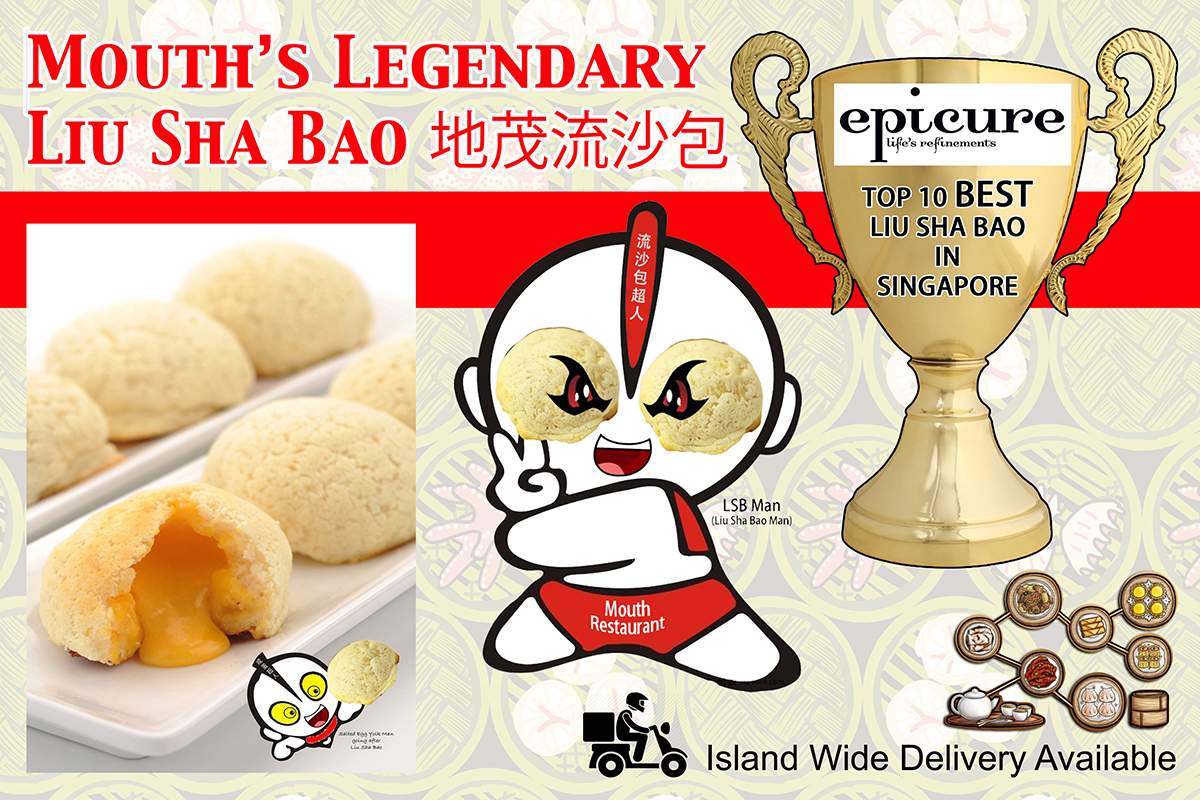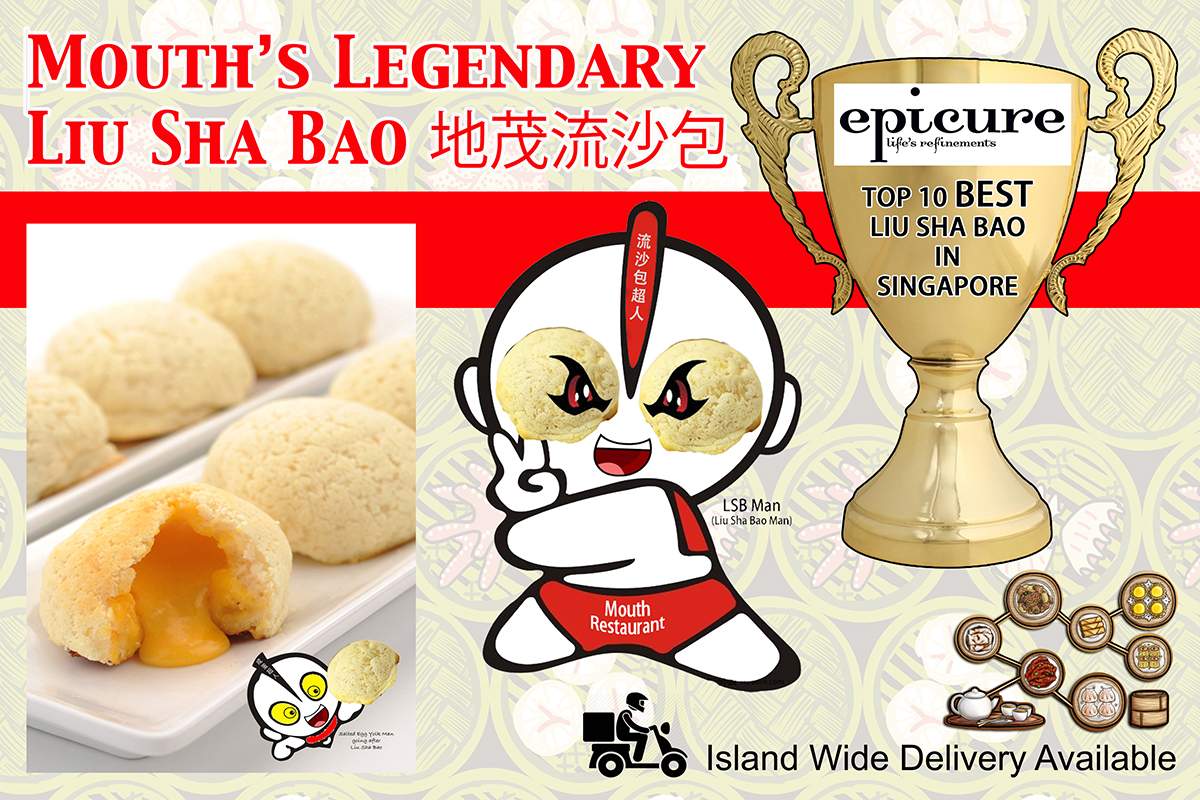 Mouth Traditional Handmade Dim Sum
At Mouth, Dim Sum is handmade daily using the same traditional methods since 1988.
Some of our famous dim sum include the Rainbow Har Gao, Squid Ink Char Siew Bao and baked crust custard, which is also known as Liu Sha Bao  流沙包 with salted egg custard filling has received high ratings on Legendary by Epicure & LifestyleAsia.
Samples of reviews
Epicure & Lifestyleasia – Best Liu Sha Bao
Hungrygowhere – Top dim sum restaurant & Excellent Chinese Food
Tripadvisor – A Chinese Restaurant that must visit in Singapore
Pls reload page if Dim Sum pics not loaded :=)
Dim Sum Place for Everyone!
Yum Cha at Mouth Restaurant is often a gathering of friends and family. We cater to different palate and dietary requirements of our customers by providing a wide range of choices. Ranging from steamed Dim Sum to healthy vegetarian Dim Sum, HK style congee; and fried, crunchy, crispy Dim Sum to delight our younger customers!
Freshly handmade Dim Sum available daily from 11 am on weekdays and 10 am on weekends / Public holidays.