Mouth Restaurant will be serving you via delivery and takeaway on Fri, Sat,Sun and Vesak Day (26 May) from 16 May - 13 Jun. Thank you for your support!
Enjoy Free premium Peking Duck with our traditional handmade dim sum or popular  a la carte dishes!
Treat family and friends to a delicious weekend. We have discount vouchers for lunch, high tea and dinner.
Choice of Free chili crab, Peking duck or healthy steamed garoupa!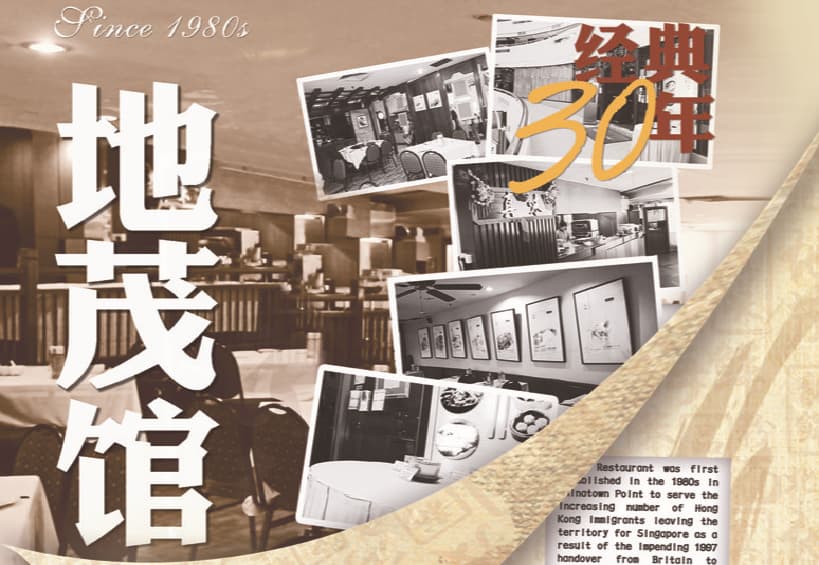 Dining Destination for All Occasions
Since 1988, Mouth Restaurant is the go to Cantonese restaurant in Singapore's Chinatown for " Yum Cha" (Dim Sum) and all types of celebratory events, such as birthdays, company functions or wedding banquets.
We cater to all types of dining requirements with a wide range of menus and event spaces. From vegetarian, certified halal food to customized meals, a banquet or private meal in our VIP rooms; you can be assured of a delightful dining experience for you and your guests!
吃饭,点心,饮茶,举办大小宴会的好选择
地茂馆开业于1988年。位于新加坡牛车水一带的地茂馆,是饮茶和举办各种庆祝活动的老字号广东菜,点心酒楼。
不论是庆祝生日,公司宴会及婚礼,我们为各种餐饮需求提供各种菜单和宴会空间。从素食到定制餐点,大堂宴会或私人用餐贵宾室,保证为您和您的客人提供愉快的用餐体验!
现在您甚至可以在我们舒适的环境,享受我们价格优惠的餐饮,及婚礼和订婚促销!